The perfect relaxation tea is here
Boost your Immune System.
Blended with Real Herbs and Spices.
Both in its flavour and the Health Benefits it brings.
Our Relaxation Bundle with 3 Distinct Flavors, Mystique Melange, Kathmandu Cosmos, Buddha's Blend.
Limited time offer right now for only $38.95
BEST SELLER LIMITED OFFER
These blends will comfort you on gloomy days and boost the functioning of your immune system.
All three teas are blended with real herbs and spices that are grown in our own farm. Each herb is unique: both in its flavour and the health benefits it brings.
Our special green tea, Mystique Mélange, adds to the feelgood factor with its twice-normal amount of antioxidants. (These compounds are known for their protective effect on the body.
You will receive 50 grams (approx. 25 cups) of:
Kathmandu Cosmos
Buddha's Blend
Mystique Mélange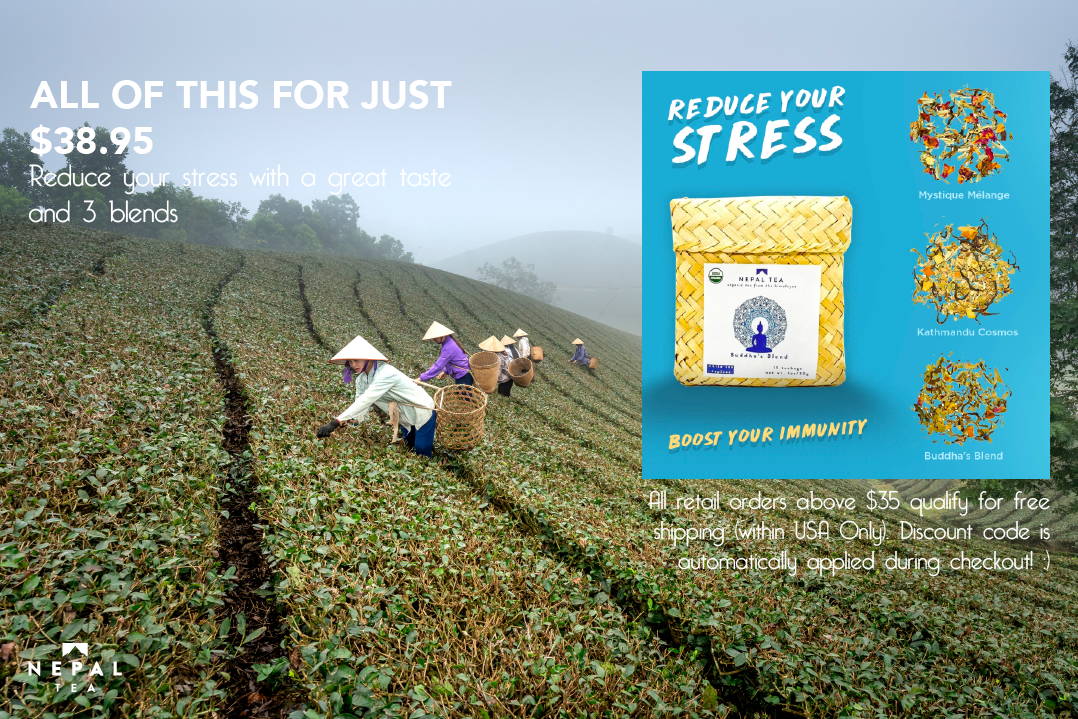 WE PRIDE OURSELVES ON THE GOOD WORK WE DO FOR LOCAL FARMERS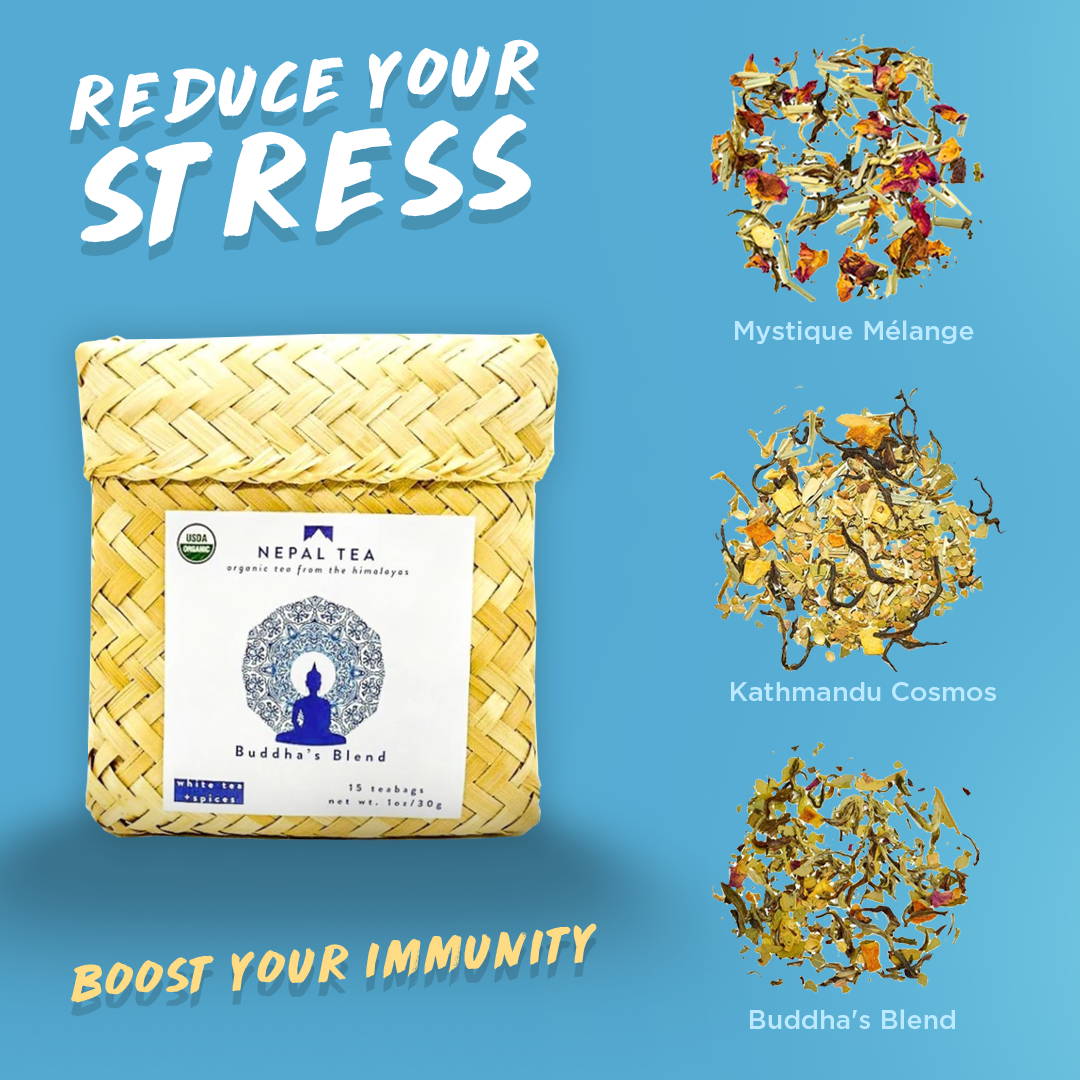 Don't miss your chance. Let us help you reduce your stress with our bundle deal.
Limited offer all 3 flavors for just $39.85
- Mystique Melange
- Kathmandu Cosmos
- Buddha's Blend
From the Himalayas to your home. Reduce your stress with award winning tea.
Free Worldwide Shipping  ●  Free 30 days return  ●  10% off on your first order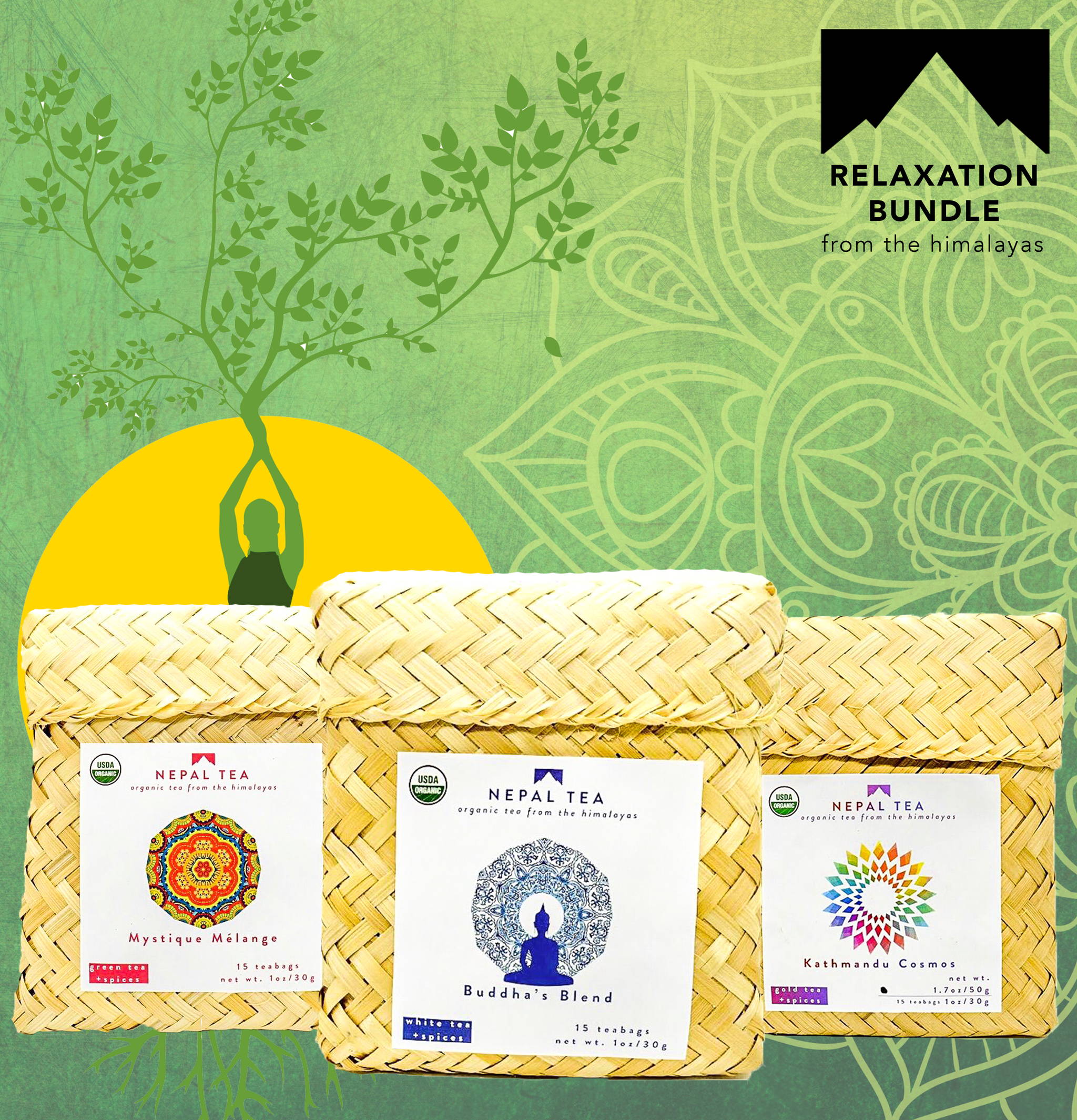 ---
We think quality and sustainability go hand in hand – that means environmentally ethical principles are at the core of what we do. So you can enjoy the finest teas from the Himalayas while improving farmers' lives with every cup.
---
Sustainable Quality award-winning White Prakash
Your Starter Pack including AWARD WINNING responsibly sourced White Prakash tea
---
From the strong, robust flavors and spiced teas to delicately flavored ones, find the perfect taste to match your liking.
We have a range of delivery options available to you at checkout. All retail orders above $35 qualify for free shipping (within USA Only). Discount code is automatically applied during checkout! :)
More Secure and Flexible Payment Processing. Our more secure payment services allow you to shop and pay safely
30 days returns policy. To be eligible for a return, your item must be unused and in the same condition that you received it. It must also be in the original packaging.